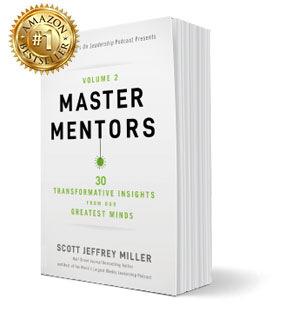 Master Mentors Vol. 2
For busy professionals and lifelong learners seeking practical strategies for reaching new heights, Master Mentors Volume 2 distills an additional 30 essential learnings from top business minds and thought leaders of our time.
In Scott Miller's 25-year career from the front line to the C-Suite at personal development powerhouse FranklinCovey, one of the key strengths he credits for helping reach his current position is to learn the habits of those who have made it to the top. This curiosity drove him to create his popular podcast, On Leadership with Scott Miller, where he interviews the leading thinkers of our time, including Jon Gordon, Tiffany Aliche, Patrick Bet-David, Erica Dhawan, and many others.
Master Mentors Volume 2 distills one transformative insight from 30 of the most powerful interviews conducted on his podcast.
In each case, he calls out the key learning that made the greatest impact on his life or career, describes how he currently uses it and the impact it continues to have on him, and then gives readers simple steps to implement it in their own lives.
Readers will:
Experience the incredible impact realized when you leverage key insights from the world's most brilliant business and leadership thinkers.
Understand essential concepts like Patrick Bet-David's "Your Next 5 moves" principle or Erica Dhawan's "Digital Body Language" insights.
Reengage with their careers and lives in new, exciting ways, restoring their commitment to growth and leading to greater success.
buy now